Post by AmaniToomerToeDrag on Mar 12, 2020 14:21:56 GMT -5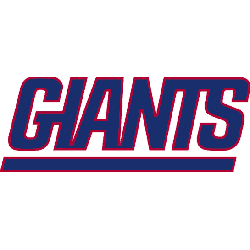 so obviously USA is not ready (wheres the testkits damnit !}, USA was not ready and lags behind in every phase of trying to get a hold on this world plague..
once real numbers start to emerge, within a month theyll be 10-20 thousand infected, maybe more. italy went from 336 infected to 12,000 in two weeks, and they got 1/6th the population and dont travel like americans do.
So thats the reality,
question
are you going to go to an event?
i think its time to re-up the netflix and hulu subscribtions....
sad times.
Too much of our stuff is made in China. This virus spread is going to be a big eye opener to Americans. This is why we can't have all of our good being made in China. All the hand sanitizer is gone, not enough test kits, isopropyl alcohol, etc. A ton of this stuff is made in China and when you have a pandemic like this, the Chinese are going to either 1) Not produce this stuff for us 2) save it for themselves.
China has been terrible with these virus and disease outbreaks. This coronavirus or as its also known as the Wuhan virus, came out of a Wuhan, China's wet markets. They've had to close these markets in the past because of outbreaks. They are absolutely nuts. These markets have meat, poultry, seafood right near live wild animals. They sell some rare endangered animals there for consumption and other odd animals. The assumption is that this virus was transferred from bats or pangolins to humans. But since these markets are so unregulated they have animals on top of animals. The animals on top of their cages are pooping on the ones below them. They can transfer diseases between each other, then it leaps to humans. They serve "bat soup" at that market. Bats are basically flying NYC rats. Back in January doctors tried alerting their government of an outbreak occurring. They ignored it. Then once the infected numbers were so apparent they finally stepped in and it was too late. People had been visiting Wuhan, China then flying back to their home countries and spreading this. But the world health organization didn't fully understand the incubation period, that it could transmit even when you aren't showing symptoms but are a carrier of the virus, etc.
I've got to commend the President for initially blocking flights from China in the beginning of this mess. No other President has taken that kind of action. It probably helped slow the spread of this virus TREMENDOUSLY. We could have been at Italy numbers right now. China today is trying to blame America for this outbreak. Their communist country tries to hold their leader almost like a God (nothing negative can be said about him online, they have a huge nationwide firewall that blocks google and most other popular websites). The Chinese state media today is trying to blame the United States for this. Insinuating that we created a bioweapon and infected them with this. It's unbelievable the propaganda that comes out of their country. Most of their citizens don't have uncensored access to the internet. They are upset that the United States called this the "Wuhan Virus" when this was first discovered in Wuhan, China. If anything we should go back to calling this the "Wuhan virus" rather than the coronavirus just to embarrass them more. How else are they going to change their policy with these wet markets. They need to be blamed. There's so many nasty things happening in China
Just watch this very short documentary about "Gutter oil" (don't eat any food while watching it. Might make you not want to eat for a while):